LAPD Officer Accused Of Fondling Dead Woman's Breasts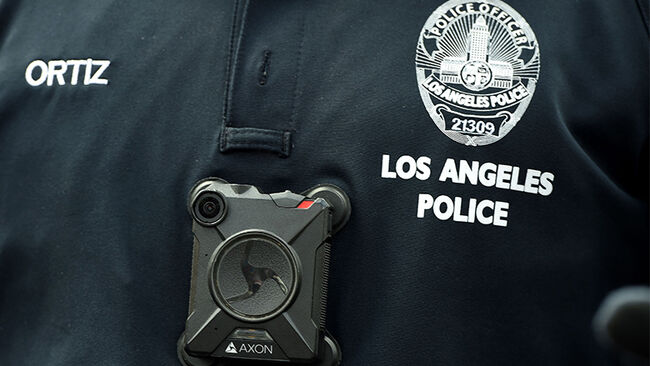 A veteran officer with the Los Angeles Police Department has been accused of fondling the breasts of a dead woman. The officer and his partner were responding to a call about a deceased person at a residence and found the woman's body when they arrived.
While one of the officers returned to his patrol car, the other officer turned off his body camera and started to touch the woman's breasts. The officer didn't realize the camera had a two-minute buffer and continued to record, capturing his lewd act on video.
The incident occurred a few weeks ago and was discovered during a random review of body camera footage. The officer has been placed on leave while officials investigate the incident.
"If this allegation is true, then the behavior exhibited by this officer is not only wrong, but extremely disturbing, and does not align with the values we, as police officers, hold dear and these values include respect and reverence for the deceased," the Los Angeles Police Protective League said in a statement. "This behavior has no place in law enforcement."
Photo: Getty Images

Bill Cunningham
Hear Bill Cunningham weekdays and Sunday nights!
Read more