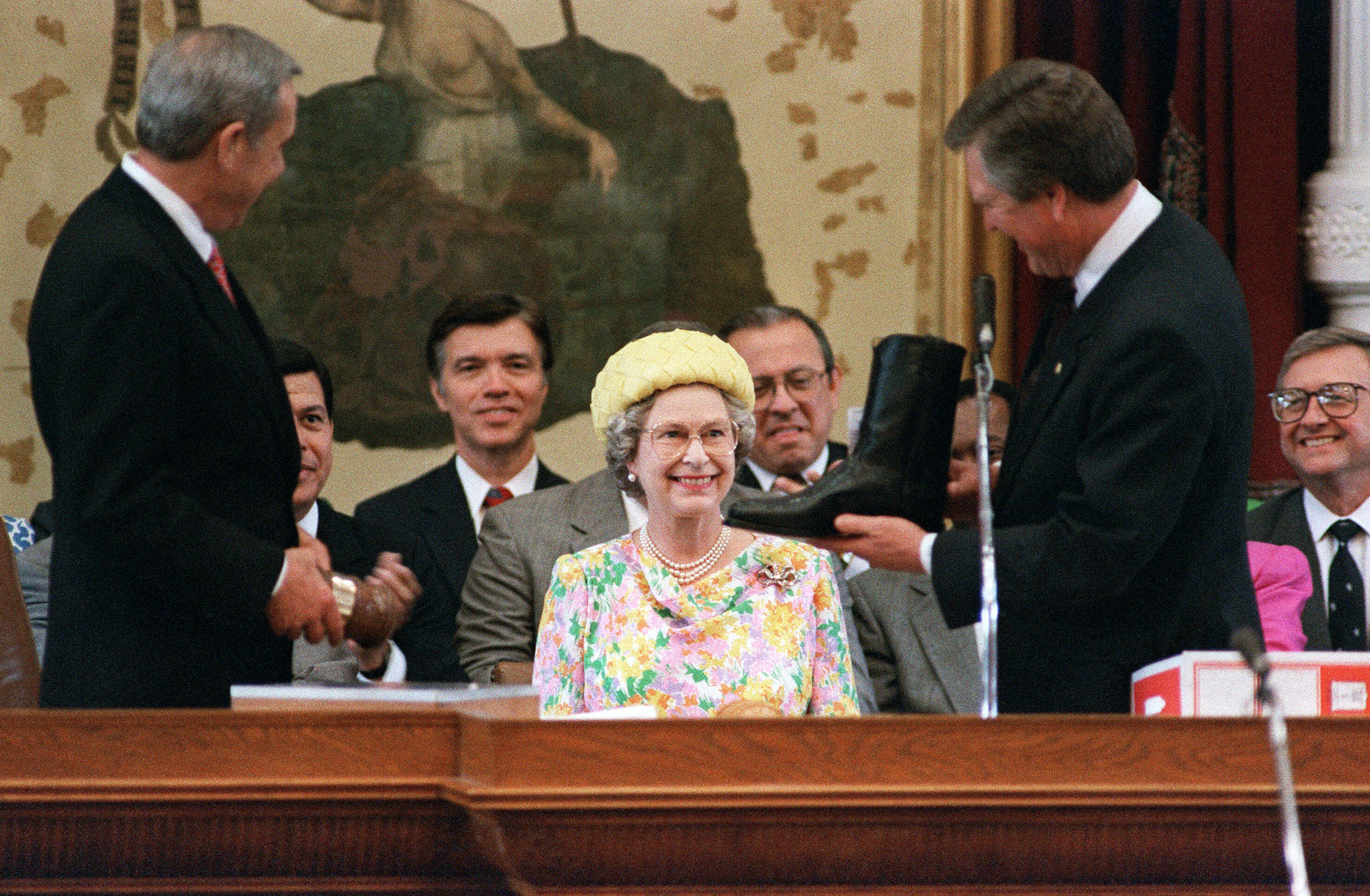 Texans are reacting to the death of Queen Elizabeth and remembering when she visited Texas in 1991. During a stop in Austin, the Queen was all smiles as she was shown a pair of boots by Texas Speaker of the House Gib Lewis. The Queen stopped in Austin on a three-day visit of Texas during her tour of the United States.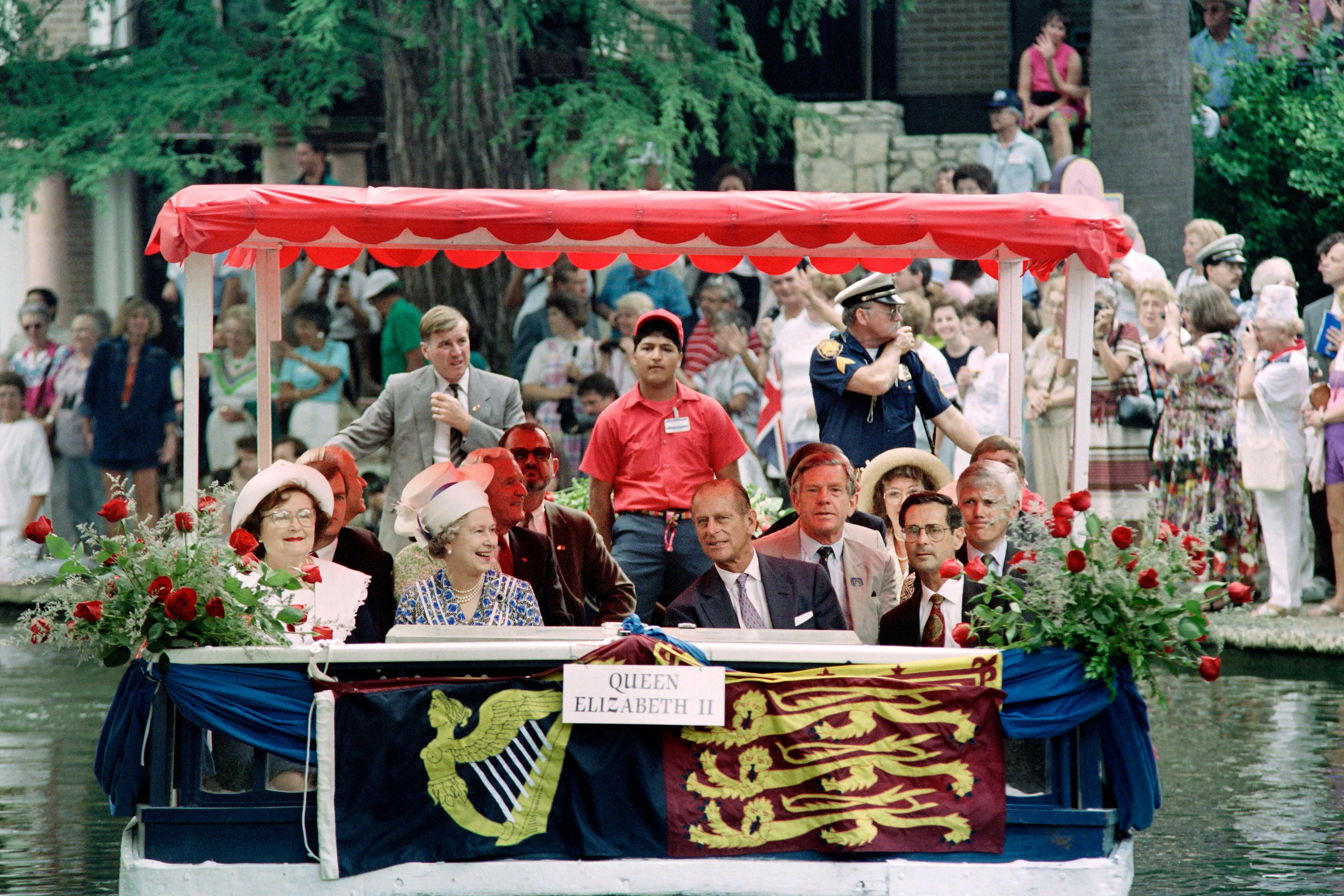 While in San Antonio, Elizabeth II and Prince Philip, Duke of Edinburgh (2nd R) rode a barge on a tour down the San Antonio River Walk on May 21, 1991.
In September of 2015, Queen Elizabeth became the longest-reigning British monarch in the country's history. She was crowned at the age of 25. Her coronation was watched by a television audience of 20-million people worldwide. She has been served by 14 British Prime Ministers, including Winston Churchill, Margaret Thatcher and Boris Johnson.
Texas Governor Greg Abbott reacted to the death of Queen Elizabeth. "The First Lady and I are truly saddened to hear of the passing of Queen Elizabeth II, and our hearts and prayers go out to her family and the entire United Kingdom as they grieve the loss of one of the greatest leaders in history." said Abbott. "In her unrivaled, impressive reign as Queen of the United Kingdom of Great Britain and Northern Ireland and of Her other Realms and Territories, Queen Elizabeth II led her people, and at times the world, through historic events with the utmost dignity, grace, and valor. Queen Elizabeth II was also more than a leader of one of the greatest monarchies in history and a close United States ally; she was a mother, a grandmother, and a wife who showed a deep devotion to her family and to her nation."
"The entire world is better to have had a strong, steady leader like Queen Elizabeth II, and we are forever honored to have had her as an ally to the United States and to Texas," said Abbott.
Photos: Getty Images